Addictive TV
---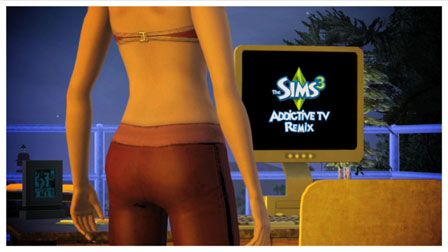 ---
Films
---
Biography
Addictive TV's line-up is now founder Graham Daniels and mash-up guru Mark Vidler, aka Go Home Productions.

The pair met in 2005, through EMI, working together on Mark's album track Rapture Riders. And when one of the duo releases the first ever officially cleared mash-up album and the other is twice voted #1 VJ in the World in the DJ Mag annual poll, something unconventional and interesting was bound to emerge.

Criss-crossing the music and art worlds, Addictive TV have appeared everywhere from the Pompidou Centre in Paris and the Museum of Contemporary Arts in Shanghai, to international clubs such as Womb in Tokyo and Paradiso in Amsterdam. They've now played in more than 50 countries, at events including the UK's Glastonbury Festival and the Winter Olympics 2010 in Vancouver.

Addictive TV have created commercials and video installations for the likes of Adidas, EA Games and Red Bull. Hollywood studios including Paramount, Universal and 20th Century Fox, have all used their movie mashing talents to create alternative trailers for films including Iron Man, Fast & Furious and Danny Boyle's Oscar winning Slumdog Millionaire.

Addictive TV's latest long-term project involves filming musicians from around the world to create exactly what the title says – an 'Orchestra of Samples'.