Brian McClave
---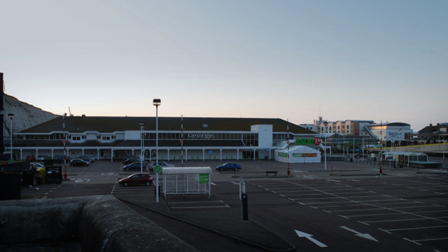 Marina, Brian McClave and Gavin Peacock
---
Films
---
Biography
Brian McClave began his artistic career in experimental photography, often building unusual cameras to perform specific tasks, before moving into the realm of digital imaging and video. For the past twelve years he has worked predominantly with the medium of digital, stereoscopic (3D) video and time-lapse photography. Using these extraordinary media he has made works that examine how technology effects the way we experience the world in which we live.

Many projects have pioneered new, experimental filming techniques, such 3D time-lapse, and often produce imagery that is a completely new way of looking at particular subjects. In 2001 he was the first film maker to successfully film the Aurora Borealis in 3D. He has shown work extensively in the UK, Australia and the United States.

McClave also runs the UK's busiest commercial time-lapse company Site-Eye, with his brother Gareth Evans-McClave. This company films many of the landmark buildings being built throughout the UK as well as producing extreme high-speed footage for television and media companies.