Gray Elegy
---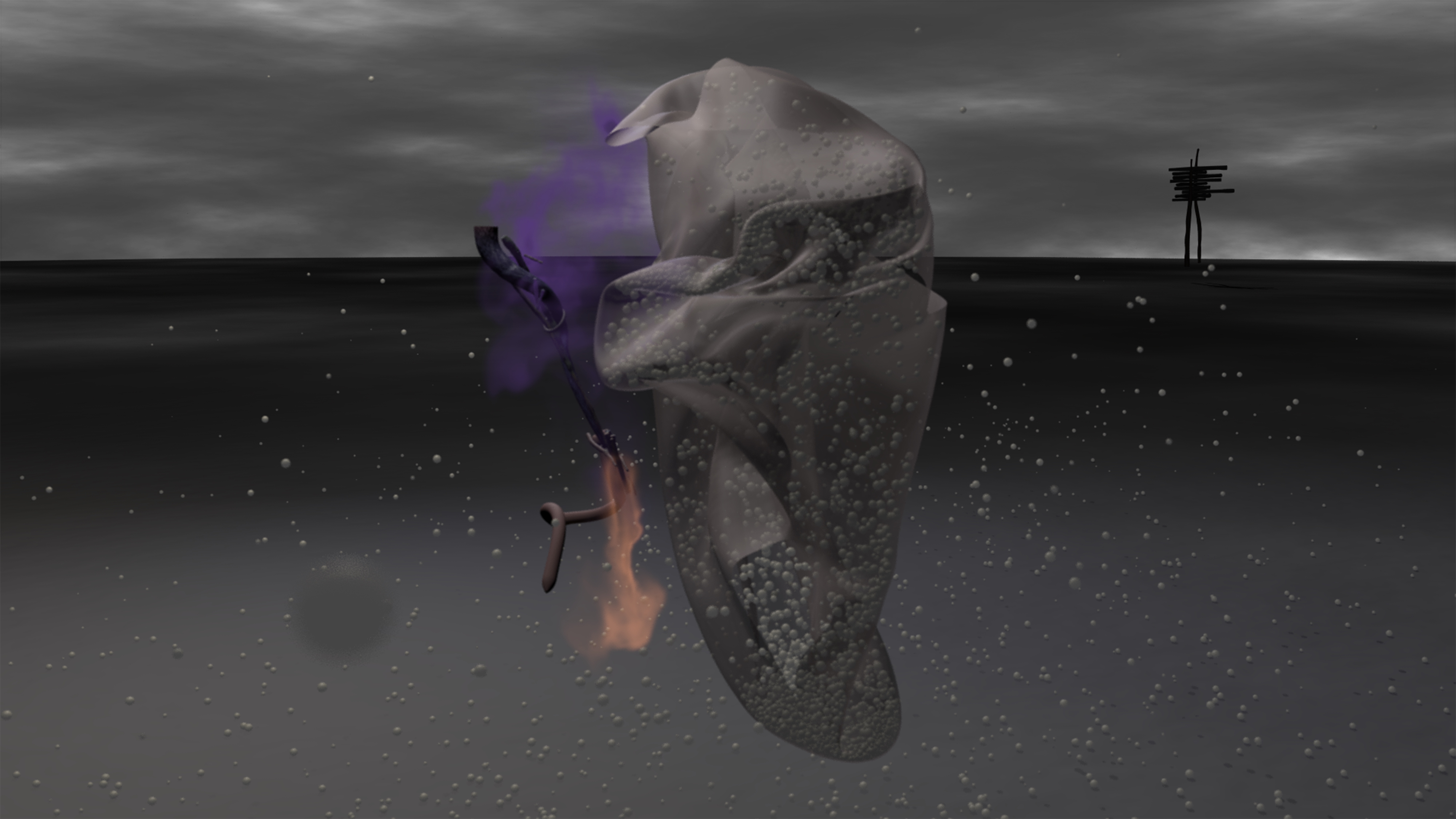 James Duesing

Animate OPEN: Parts & Labour

2015

Duration: 4'46"
Included in Parts & Labour, the second Animate OPEN, online from 1 April to 30 May 2016 only.

Gray Elegy is an abstraction of motion and sound derived from motion capture and physical simulations, made by choreographing two dancers. Segments of the motion capture data were used to drive physical simulations of cloth, smoke, particles and fluids, along with geometry for all the four characters.

A character made of cloth is walking in a space; there is a wind blowing the cloth. Small birdlike pieces of cloth fly in and the character brushes them away at first, then they gradually manage to take small nips from the cloth. During this activity, a large piece of cloth blows in and forms a second character.

The two characters begin interacting, the first character resisting the secondís grasp; they become violent and are on the ground.

James Duesing is an animator and professor at Carnegie Mellon University, Pittsburgh, Pennsylvania, USA. His animations evolved from hand drawn and early digital forms to 3D and motion capture. They have been exhibited and broadcast throughout the world including Sundance Film Festival, Siggraph, Tate Modern, and MoMA New York. Awards include a distinction and honorable mention from Prix Ars Electronica, an American Film Institute Independent Filmmaker Fellowship, and National Endowment for the Arts grants.